April 2014 Book Review
Garden Club of South Carolina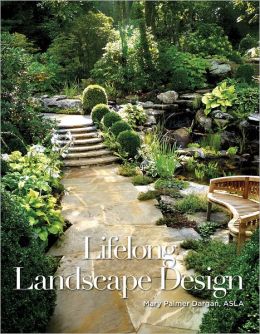 This month the book I have chosen is Lifelong Landscape Design by Mary Palmer Dargan, written in 2012 and Published by Gibbs Smith of Layton, Utah.

Mary Palmer Dargan with her husband Hugh Graham Dargan have a landscape business in the Buckhead section of Atlanta, Georgia.  They have made an outstanding contribution to many areas of the United States, especially in the South.  Their work can be seen from the mountains of North Carolina to the Old Village area of Mount Pleasant, South Carolina.  The late James Cothran, a wonderful man and a friend to the Garden Club of South Carolina, is quoted in the cover of Lifelong Landscape Design.  "A Dargan garden is considered to be a timeless work of landscape design.  This book conveys the essence of their craft in an easily accessible form, rich with inspiration and instruction."

The contents of its ten chapters will enrich, inspire and satisfy every gardener, both young and old.  It is a beautiful book both in the written word and the color photography, done by the author.  A book to look at, read, reference, and go back to read again.  What a satisfying experience is in store for each person who chooses this journey.

The cover price for the book is $30.00 and it is available in book stores as well as on line.
Here's to Spring, may it soon arrive in person not just on the calendar.  That will warm our bones and our hearts. 

Fondly,
Minnie Mayberry
GCSC Website Chairman, Garden Book Review